Bloody Maria Feisty Burro Cocktail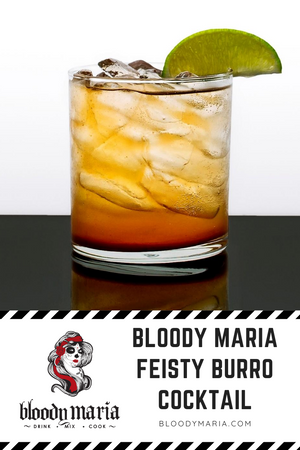 The BURRO can be a FEISTY animal with the tendency to Kick.. Where am I going with this? Well, this version of the classic 'Moscow Mule' is made with Tequila, and gets its KICK from Bloody Maria Mix!
Mix IT UP with these Classic ingredients for your next Happy Hour
Fill glass with ice. Mix all ingredients together and pour into glass. Squeeze lime wedge and stir. Makes 1 serving
---
Also in Blog
We'll be taking over the TRAM CAR BAR at Totemoff's Ski Santa Fe on December 31, 11am - 3pm. Come enjoy Live Music and Bloody Maria Micheladas to Ring in the NEW YEAR!
Are you looking for the best low sodium bloody mary recipe? Find it here. Learn how to make a great tasting drink that is half the sodium of most brands you will find in stores.
Whether you are going Gluten-Free or just trying to use the plethora of Zucchini in your summer garden.. these recipes are a must! Bloody Maria adds enough spice so you don't have to worry about the sauce!  Just spice the filling to your taste or use our recipe here! Don't be afraid to Mix It Up!